The Wu Xing, means 5 phases or 5 elements, and it's a big part of Chinese Medicine.
One style of Chinese medicine purports that people have a particular element they gravitate towards.
There is an online study that can be taken to help you discover which elements best describe you..
At the end of the test, you can see the strengths and weaknesses of your elemental type(s)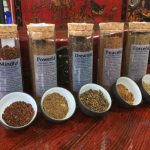 At Metro Health we have developed a range of herbal incense based on the mental-emotional functions of the 5 Elements. Discover our new range and the scents that best fit your personality, and your season of life.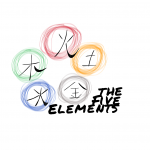 ARTICLE WRITTEN BY: Marie Hopkinson
Marie Hopkinson is a Chinese Medicine Practitioner, Practicing from her clinic in North Perth, WA- METRO HEALTH AND MEDICINE. Marie can be consulted for appointments, while in-person is preferred, Email /phone consultations can be arranged. Marie has been practicing since 2000, completing initial 3-year course in Chinese Medicine at the Perth Academy of Natural Therapies in WA. Marie has been to China for additional training in the Hangzhou Traditional Chinese Medicine Hospital (Hangzhou Shi Zhong Yi Yuan) twice as well as completing a Master of International Health at Curtin University in 2006. Marie is passionate about the effective practice and understanding of Chinese Medicine and enjoys the opportunity to educate patients about the benefits of self-help aspects such as diet therapy, as well as teaching Chinese Medicine at the Endeavour College of Natural Health.
For more info about booking an appointment with Marie CLICK HERE.
For more info about conditions treated with Acupuncture, and Chinese Herbal Medicine CLICK HERE.
As with any health problem, we recommend seeking appropriate medical attention, professional diagnosis and immediate emergency help if you have undiagnosed pain or symptoms particularly if the symptoms are escalating (getting worse and worse). If you see a practitioner at Metro health and Medicine they may also refer you to a western medicine doctor (GP or hospital) as appropriate. This blog is not intended to replace a medical treatment or consultation.