Insomnia can be treated with Acupuncture and Chinese Herbal Medicine and helped with Chinese diet therapy.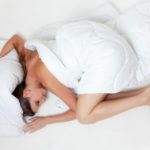 As with all conditions, the way a Chinese Medicine practitioner approaches the treatment of insomnia and sleep issues is to first establish the Chinese medicine diagnosis. Once a diagnosis has been made, the treatment is based on re-balancing the body.
Sleep is a vital aspect of your body for longevity, health and healing. Chinese herbalists and acupuncturists are usually pretty concerned to know about your sleep, as it will influence how your body recovers from illness and injury.
There can be lots of types of poor sleep according to Chinese Medicine: 
Trouble getting to sleep
Dream disturbed sleep
Waking up at night

waking up to urinate
waking up hot and sweaty
waking up at a certain time (usually the 3am time is common) but easy to get back to sleep
waking up frequently but able to go back to sleep
waking up too early and can't fall back to sleep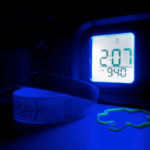 Your practitioner will be able to work out what's wrong, formulate a strategy with you to use a one or a combination of Acupuncture, Chinese Herbal Medicine, Moxibustion and Chinese Diet Therapy to treat sleep problems according to the Chinese Medicine diagnosis.
The beauty of Chinese Medicine is that it recognises so many internal imbalances that Western medicine does not really care about, so a as a practitioner I see a lot of patients that have various sleep problems but after a whole load of biomedical tests (blood tests, MRI, CT etc) there is "nothing wrong with them". Chinese Medicine is always able to make a diagnosis so we can treat these cases.
Another difference of Chinese Medicine is that it's believed people need different amounts of sleep in different seasons. There is a whole article sleeping according to the season here.
ARTICLE WRITTEN BY: Marie Hopkinson
Marie Hopkinson is a Chinese Medicine Practitioner, Practicing from her clinic in North Perth, WA- METRO HEALTH AND MEDICINE. Marie can be consulted for appointments, while in-person is preferred, Email /phone consultations can be arranged. Marie has been practicing since 2000, completing initial 3-year course in Chinese Medicine at the Perth Academy of Natural Therapies in WA. Marie has been to China for additional training in the Hangzhou Traditional Chinese Medicine Hospital (Hangzhou Shi Zhong Yi Yuan) twice as well as completing a Master of International Health at Curtin University in 2006. Marie is passionate about the effective practice and understanding of Chinese Medicine and enjoys the opportunity to educate patients about the benefits of self-help aspects such as diet therapy, as well as teaching Chinese Medicine at the Endeavour College of Natural Health.
For more info about booking an appointment with Marie CLICK HERE.
For more info about conditions treated with Acupuncture, and Chinese Herbal Medicine CLICK HERE.
As with any health problem, we recommend seeking appropriate medical attention, professional diagnosis and immediate emergency help if you have undiagnosed pain or symptoms particularly if the symptoms are escalating (getting worse and worse). If you see a practitioner at Metro health and Medicine they may also refer you to a western medicine doctor (GP or hospital) as appropriate. This blog is not intended to replace a medical treatment or consultation.