Dealing with Stress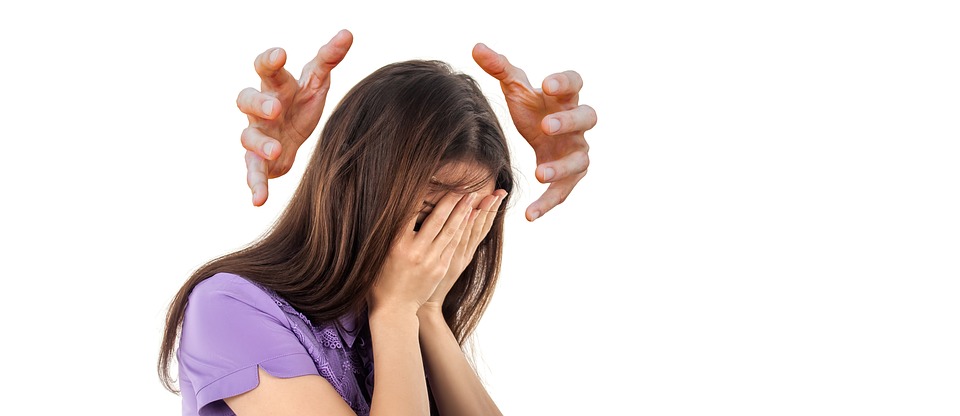 Just reading this word can raise some people's blood pressure a few points…but actually stress is a normal part of life. We needn't be afraid of it. We even need certain types of stress to be healthy.
However stress can affect individuals in different ways. Why do some people seem to be able to handle more stress than others? When is stress a good or bad thing? And what about when we can't necessarily get away from the stressful things in our life, what then?
Chinese Medicine can help on a number of levels. That's good news. The flip side is inevitably we have to help ourselves too – lifestyle, diet and other interventions can help you live a healthy life even with challenges that you may have found stressful before. By making changes to our body and mind we can do more, be more and live a more fulfilled life.
This a a massive, topic so today's blog covers only some of the complexity of this issue, I hope you can find some useful tools to ease the burden of stress in your life today:
3 Ways a Chinese Medicine Practitioner like myself can help when you feel stressed:
1) IMMEDIATE RELIEF 
When you feel stressed, it can cause lots of health problems and symptoms. No matter the cause of the problem, sometimes immediate relief is needed.
Feelings of anxiety, annoyance, frustration, getting unnecessarily angry or having a short temper, Back pain – especially in the upper back, neck and shoulders, headaches and sleep problems – waking up and not able to fall back to sleep again or trouble getting to sleep at all can all be treated with Chinese medicine – Chinese herbs and acupuncture provide a targeted approach to symptom relief and often immediate relief of pain,  which can then reduce the need to use pain killers.
For immediate stress relief, self-acupressure can also be used.
You can also try these things:
listening to music that you know you enjoy
take a break from your desk / situation an go for a 10 minute walk
have a lie down for 10 minutes
use calming /soothing scents like vetiver, frankinsence, lavender
listen to a motivational podcast
Reducing the impact of symptoms of stress, can provide some mental clarity, which can then help empower you to move onto the second phase of stress treatment.
2)SHORT TERM STRATEGIES & TREATMENT of SYMPTOMS 
This stage may still include symptom relief of above, but should now take into account the CAUSE of the problem and ways that can be stopped or lessened. Sometimes the cause can't be helped, in that case strengthening the body through diet, herbs and acupuncture will help lessen the impact of stress.
Sometimes the cause of the health problems from "stress" is not from the stress at all but the stuff we do to cope with stress. For instance getting a gastric ulcer can occur from drinking too much alcohol to cope with stress. Stress didn't directly cause the ulcer, the alcohol most likely did.
Consider the different reasons for stress:
Stress can be caused by just being too busy for a period of time, and until that period has passes – perhaps a student's exam time, the sickness of a loved one, a death in the family, a business busy period (like EOFY, peak sales times or financial difficulty), unemployment, unexpected redundancy or personal health problems themselves.
Stress can come from a feeling of being overwhelmed, with no control over what's happening to you. It helps to talk about it to someone you trust or a health professional.
Sickness or disability of our body can cause stress
Everyone's situation is different, sometimes emotional attachments, the ability to focus and make decisions and when there are other people involved can make situations complicated.
Unfortunately there is not one "stress relief" acupuncture point that can sort out our complicated lives.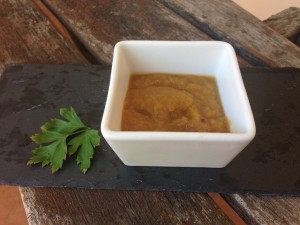 Doing things like having a healthy diet, regular exercise, acupuncture and or/ massage therapy during stressful periods like the above can lessen the need to reach for quick fix solutions like overeating, sweet food indulgences, alcohol and smoking too much.
Dealing with short term stress, you know life might not be a the optimal, it might not be what you planned it would be, but the toll stress takes on your life does not have to take you out of the game.
Long term 
Once coping strategies and overcoming strategies have been put in place, when the body and mind are dealing better with stress, or the stressful situation has been removed people are generally in a better frame of mind to look to a plan for the future. These changes can often be big ones. Perhaps a change of career, moving away from negative people, finding better support systems long term. It's not a good idea to make drastic life changes in crisis time.
This is one example of how stress can be good for us. I've heard many patients reflect on past circumstance that was tragedy, disappointment and a huge source of stress at the time, only to look back a year later and realise it was that exact thing that triggered a change for the better.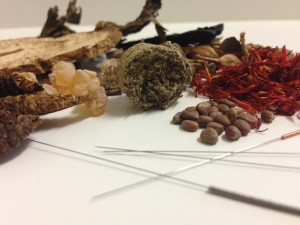 Chinese medicine is essentially about promoting health, and strengthening the body so you don't get easily sick. Part of this prevention strategy might be lifestyle, diet or other longevity promoting strategies. Marie can help you work out the most optimal way to incorporate a lifestyle that promotes 100-Years life as well as achieving the goals you want in life.
Chinese medicine looks at our body, personality and constitution through the lens of the FIVE ELEMENTS, and these provide an understanding of the various strengths and weakness we have in both our body and mental states. You can even take the 5 Element Personality Test here.
Promoting health means when unforeseen circumstances happen your body is better able to cope. Healthy mental attitude, weight range, fitness as well as having health promoting routines means you can cope with the ups and downs of life and manage much better in when the storms of life hit.
If you feel stressed to the point that life is on top of you right now, and you can't cope there is immediate help available. You can always call Lifeline 13 11 14 to speak to someone 24hrs a day. If you have a medical emergency you should call 000 for an ambulance or your local GP as appropriate.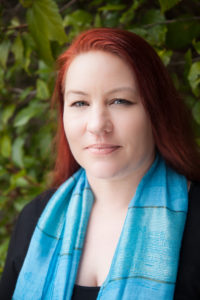 To make an appointment with Marie and get started on your individual stress-busting strategy with Chinese medicine call 1300 132 830
Or you can book online
ARTICLE WRITTEN BY: Marie Hopkinson
Marie Hopkinson is a Chinese Medicine Practitioner, Practicing from her clinic in North Perth, WA- METRO HEALTH AND MEDICINE. Marie can be consulted for appointments, while in-person is preferred, Email /phone consultations can be arranged. Marie has been practicing since 2000, completing initial 3-year course in Chinese Medicine at the Perth Academy of Natural Therapies in WA. Marie has been to China for additional training in the Hangzhou Traditional Chinese Medicine Hospital (Hangzhou Shi Zhong Yi Yuan) twice as well as completing a Master of International Health at Curtin University in 2006. Marie is passionate about the effective practice and understanding of Chinese Medicine and enjoys the opportunity to educate patients about the benefits of self-help aspects such as diet therapy, as well as teaching Chinese Medicine at the Endeavour College of Natural Health.
For more info about booking an appointment with Marie CLICK HERE.
For more info about conditions treated with Acupuncture, and Chinese Herbal Medicine CLICK HERE.
As with any health problem, we recommend seeking appropriate medical attention, professional diagnosis and immediate emergency help if you have undiagnosed pain or symptoms particularly if the symptoms are escalating (getting worse and worse). If you see a practitioner at Metro health and Medicine they may also refer you to a western medicine doctor (GP or hospital) as appropriate. This blog is not intended to replace a medical treatment or consultation.