Meet Your Local Practitioners
Marie Hopkinson
Marie Hopkinson, Chinese Medicine Practitioner
Marie is the owner and principal practitioner. Graduating Chinese medicine school in Perth in 2000 (Adv Dip TCM, Dip CHM), Marie went on to complete a three month clinical internship in Hangzhou, China. Marie has 15 years full-time clinical experience, well over 10,000 hours of practicing Chinese Herbal medicine and acupuncture.  Marie is also an experienced lecturer of Chinese Medicine, teaching at major colleges in Perth since 2004. Currently Marie is a clinical supervisor and lecturer at Endeavour College of Nat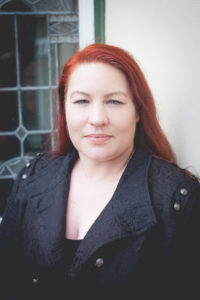 ural Health. Marie also holds a Master of International Health from Curtin University, and a Cert IV Training and Assessing. Marie is registered with AHPRA as both Acupuncturist and Chinese Herbalist and is a member of AACMA. Read marie's story here
"In everything I do, I believe Chinese Medicine is the most effective framework to understand the intricate inter-relationship between the body, mind and emotions. It has the power to affect these intricate inter-relationships that exist, effecting change in our body entire.
I believe the the power to treat these intricate relationships lies beyond just the physical, but to understand how our mental health (including habits, emotions, and psychological elements like grit, will power, toughness and resilience), lifestyle choices and physical condition interact.  These are inseparable, and Chinese medicine provides a beautiful, unique, time-tested framework for the understanding and treatment of our body.
Without understanding, i.e. correct diagnosis, there cannot be effective treatment.
Only a trained practitioner of Chinese medicine can truly utilise the system of Chinese medicine to provide a correct diagnosis." Marie Hopkinson
Marie welcomes new patients and enquiries about Chinese Medicine
Anne Stewart
Anne is a mature, experienced remedial massage therapist. Health fund rebates avail. Remedial massage is carried out using oil and includes techniques like deep tissue, trigger point, myofacial release, sports massage and more. Our friendly staff can assist you with booking what times and practitioners are best suited to your health needs.