Massage Improves your Immune System. 
Research shows massage improves our ability to fight off cold and flu's, increasing the number of circulating lymphocytes (white blood cells needed to fight infections). In one study, the test group had just one 45 minute massage compared to the control group who had light touch. Blood tests were taken at specific intervals to test hormones and other indicators of immune response. Although more studies are needed in this area, science is showing what has been known by therapist for centuries, and showing us the power of therapeutic touch to the body.1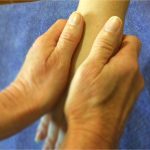 Swedish massage is the basis for most western massage therapies, and it does not have to be painful, strong or deep tissue to produce this increased immune response.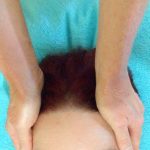 One way massage benefits us is through helping to de-stress, and even can aid people to cope better when going through a tough time. When we are less stressed our immune system functions more efficiently.
Both our massage therapists at Metro Health – Andrey and Anne offer Sweedish massage along with many other techniques. If your struggling with energy, or got sick last year with cold and flus, why not consider booking for a massage?
Post Author: Marie Hopkinson, M Intl Hlth(Curtin) ADTCM, DipCHM. Marie is the owner and principal practitioner at Metro Health as well as a teacher in many areas of Natural therapies including musculoskeletal therapies and remedial massage.
References
1.         Rapaport MH, Schettler P, Bresee C. A Preliminary Study of the Effects of a Single Session of Swedish Massage on Hypothalamic-Pituitary-Adrenal and Immune Function in Normal Individuals. Journal of Alternative & Complementary Medicine. 2010;16(10):1079-88.