If you said  "I feel fine", your probably in the great majority of people. Fine is ok, it's livable. Often we don't know what great or fantastic can be because we settle with fine. Not just our in health, but in lots of areas in life.
When my phone contract ended in October last year, I didn't get a new iPhone, cause the one I have is fine. It's doing the job I want it to, despite dropping it numerous times it didn't get a crack screen, and I did not think it was worth the expense of getting a new one. In marketing they say "fine is the enemy". If the thing you have already is fine then we, as customers, settle for that. We often don't see the need for a new one, an upgrade or something different.
Over the years of treating hundreds of people with Chinese Medicine, I often see people come in with all kinds of health problems they describe as "fine". In the course of the consultation you find out they have aches and pains, digestive and bowel problems, and symptoms that they did not class as a problem or think was bad enough for them to book an appointment for. "Oh I've always had this old shoulder pain" or "that chronic back pain (they have had for 5 years)… that's just a 3/10, I just have to live with that".
Just because you've had constipation for as long as you can remember, doesn't make it normal!
It's not that we chose or want these lingering health problems, but if it's not terrible, sometimes we just live with them, telling ourselves it's fine.
One of the things I love about my job is seeing the changes that Chinese Medicine can do. I love to see people the week after a treatment, that has dramatically changed their life…when people go from fine to fantastic. Now that doesn't happen with every patient, but when it does, they are literally jumping for joy.
Sometimes we live with things that are fine, and don't even realise that we could be fantastic.


When was the last time you discovered something and said to yourself "why didn't I do this earlier?" I do that in business all the time. When you stumble upon something so fantastic, you couldn't believe it would change your life so much, and then you think back to how you settled with "fine" before.
If you think your health could be better than fine why not check out my website for my free, self help ideas, and as always, we welcome you to make an appointment where we can work together towards your health goals.
Have a great week, Marie Hopkinson
ABOUT THE AUTHOR: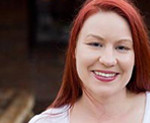 Marie Hopkinson is a Chinese Medicine Practitioner, Practicing from her clinic in North Perth, WA- METRO HEALTH AND MEDICINE. Marie can be consulted for appointments, while in-person is preferred, Email /phone consultations can be arranged. Marie has been practicing since 2000, completing initial 3-year course in Chinese Medicine at the Perth Academy of Natural Therapies in WA. Marie has been to China for additional training in the Hangzhou Traditional Chinese Medicine Hospital (Hangzhou Shi Zhong Yi Yuan) twice as well as completing a Master of International Health at Curtin University in 2006. Marie is passionate about the effective practice and understanding of Chinese Medicine and enjoys the opportunity to educate patients about the benefits of self-help aspects such as diet therapy, as well as teaching Chinese Medicine at the Endeavour College of Natural Health.
For more info about booking an appointment with Marie CLICK HERE.
For more info about conditions treated with Acupuncture, and Chinese Herbal Medicine CLICK HERE.