There are so many sorts of incenses that it can be hard to know which is the best incense for meditation. In todays blog, I'll show you how you can select a good incense suitable for your purpose.
Meditation typically is about slowing down, relaxation and can be similar to some mindfulness practices where you want to obtain clarity of focus, and to allow better mind and body connection.
To understand how scent can aid in this process, the notes analogy is a good starting point: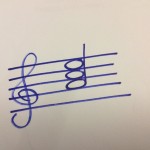 If you imagine scents like notes in a musical chord ( this theory is used in perfumery).. you have the top, middle and base note. The top note, just like in music being high is light, or a finer quality. I'm also a muso, so i cant help but think of the strings on my cello, the highest strings, the A is lot thinner than the low, deep C string (the last string).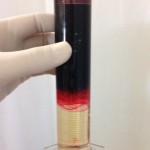 Top notes in perfumery, and scent art are usually citrus scents – orange, lemon, tangerine, even some floral scents can have top and middle notes.
Most floral scents like lavender, frangipani will sit primarily in the middle note section. The more zesty, lively ness of the scent and "fresh burst" if you like, belongs to the top note section, but the more lingering and slightly heavier nature of the scent is it's middle nature.
Woody scents which have a zesty nature can also be attributed to middle notes – like cinnamon leaf.
Base note scents are what we are primarily concerned with in finding the right scent for meditation. Base notes are heavy, lingering and much thicker in nature – in how they feel but also in their natural viscosity compared to the top note scents.
One thing about base note scents is they often need to be heated to be fully appreciated. The base note quality can drag your mind into a heavy and meditative state. When doing meditative practices where you are going to head into sleep or deep relaxation then choose primarily base note scents.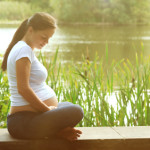 For yoga and mindfulness practices where you might want a greater degree of alertness, and to focus the mind, clearing away the mental clutter, use a combination of base and middle or a careful blend of one top note. For instance, in one of our soy melts I created, called meditation – I use a combination of Frankincense, Myrrh, Nag Champa with the citrusy top note of pink grapefruit. This adds a subtle alertness to the blend.
Base note scents include things like sandalwood, dragons blood, myrrh, frankincense, nag champa, vetiver and patchouli.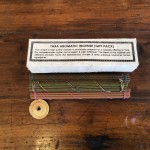 Most tibetan incense is made of base note scents. Bhutanese incense is often a combination of base and middle notes. The more aromatic and higher notes of cardamon are a distinctive of the Bhutanese incense we sell at Metro Health.
If you have a question about scents, or which incense to choose for your purpose leave your question below and I will answer it.
Also you can join me in my new Incense blog series:

JOIN Marie's World of Incense BLOG, and get your FREE SAMPLE PACK HERE
A new product we've brought to Metro Health in 2017 is our NOSE subscription box…it's all about incense, melts, candles, essential oils…perfect way to get your passion for meditation ignited. Check out the NOSE subscription box here
Here's an example of one incense that is popular for mediation:
ABOUT THE AUTHOR: Marie is a practitioner of Acupuncture & Chinese Medicine as well as a product maker at Metro Health and Medicine in North Perth WA.